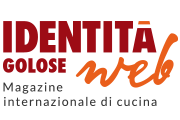 Il Barolo controcorrente di Parusso: stile inconfondibile
di Raffaele Foglia
Maggio 2020
Marco Parusso: la mia è una continua ricerca, con metodi che qualcuno ha definito dissacranti. Ma è il mio stile!
__
VERSIONE ORIGINALE ARTICOLO: 
https://www.identitagolose.it/sito/it/136/26042/in-cantina/il-barolo-controcorrente-di-parusso-stile-inconfondibile.html?p=0
ENGLISH VERSION FOLLOWS 
Marco Parusso al centro, con la sorella Tiziana e la nipote Giulia
Scelte controcorrente, per vini che vogliono comunque essere sempre riconoscibili. Quello di Marco Parusso è praticamente un "marchio di fabbrica", alla ricerca di vini, in particolare di Barolo, che siano contraddistinti da ampiezza di profumi e di colori, sentori netti di frutta e tannini presenti ma fini e morbidi.
«Mio nonno vendeva uva – racconta Marco Parusso – il primo a volere fare del vino è stato mio papà, e nel 1971 è uscita la prima annata di Barolo. Ma allora ancora molto prodotto era venduto sfuso. Io, invece, mi sono diplomato nel 1986 alla scuola enologica di Alba: siamo negli anni, per intenderci, dove l'uva Dolcetto valeva più del doppio del Nebbiolo. Il 1986 è stato anche l'anno del metanolo, e si era verificata anche una violenta grandinata: un inizio complicato».
I vigneti dell'azienda
Ma non tutto è andato storto: «Dopo il caso metanolo, il cliente chiedeva più chiarezza, e per questo avere la filiera completa significava, in qualche modo, offrire maggiore sicurezza, e il "vigneron" diventava garante per un vino sano».
Da qui la crescita dell'azienda, che ora può contare su 28 ettari di vigneto, la maggior parte tra Castiglione Falletto e Monforte d'Alba, con 9 ettari ad Alba, acquisiti nel 2015 per sviluppare un nuovo progetto. «Ho lavorato sempre molto sulla parte agronomica – sottolinea Marco Parusso – Credo che la vigna sia il nostro capitale. Il Nebbiolo è un vitigno purosangue, da domare. E se lo riesci a far adattare, allora lui si esprime al 100%».
Dagli anni '80 a oggi le cose sono cambiate di molto, soprattutto per quanto riguarda la cantina, dove i Parusso sono riusciti a fare investimenti importanti per aggiornare gli impianti tecnologici. «Da 35 vendemmie a oggi, il mio obiettivo è sempre stato chiaro – spiega Marco Parusso – fare vini buoni e riconoscibili. E per questo ho cercato sempre il massimo equilibrio, la riduzione al minimo dei possibili difetti, la maggiore ampiezza possibile sia per il colore che per i profumi. E per i tannini cerchiamo di arrivare a una polimerizzazione tale che mantengano le peculiarità antiossidanti, ma che risultino dolci in bocca».
La grande famiglia Parusso
Parusso insiste molto sul fatto che il vino sia un alimento, e che per questo debba anche avere un'alta digeribilità. «La mia è una continua ricerca, con alcune macchine che mi sono costruito io appositamente per arrivare ai miei obiettivi, con metodi che qualcuno ha definito anche "dissacranti". Dal 2000 in poi ho lavorato in iperossigenzazione, per esempio, mentre prima lavoravo in riduzione. Alla vendemmia, l'uva – che però deve essere assolutamente perfetta, senza nemmeno un taglio – viene riposta in cassette da 12-15 chili e quindi lasciata riposare da uno a tre giorni, prima di essere pressata. Questo consente al raspo di "riprendersi" e, da secco, ritornare morbido. Dal 2007 abbiamo avuto un'ulteriore evoluzione: abbiamo visto che il raspo tornava a ossigenarsi, così come il vinacciolo, e il tannino si polimerizza, acquisendo il potere antiossidante. Da qui la decisione di passare alla pigiatura a grappolo intero».
E poi il procedimento diventa complesso, con sbalzi di temperature: «Facciamo una macerazione a freddo per 4 giorni, poi scaldiamo nel giro di 7 ore a 35° centigradi per avere una forte estrazione del colore e creando le condizioni ideali per i lieviti. Infine, sempre in poche ore, riportiamo tutto a 22° per una fermentazione a bassa temperature. Inoltre, a fine fermentazione, proseguiamo con macerazioni di 40 giorni». Il vino viene quindi portato in legno, barrique, molte delle quali nuove.
L'esterno della cantina
Il nuovo progetto di Parusso si chiama Vegliamonte, marchio che contraddistingue i prodotti della denominazione Alba doc. Si tratta di un taglio di 85% di Nebbiolo e 15% di Barbera, «su una terra che è più ricca rispetto a quella del Barolo». Il vino, annata 2016, è molto interessante: 15,5% vol. che riescono comunque a essere piacevoli, con una spiccata bevibilità dettata da un'ottima sapidità, con profumi di frutta matura che si intersecano a qualche nota leggermente floreale. «Noi puntiamo sui monovarietali, ma questo è un progetto che ci sta dando molte soddisfazioni».
Per quanto riguarda i Barolo, l'azienda possiede alcuni Cru: il Mariondino sono circa 2 ettari al confine con Castiglione, che offre vini più speziati; il Mosconi, a Monforte d'Alba, che con terreni più ricchi, offre spesso note più agrumate; e infine il Bussia a Monforte d'Alba, con la vigna Rocche, con esposizione sud-sud/est, e la vigna Munie, esposta a sud/ovest, che regala note più balsamiche e offre dei vini all'inizio più chiusi ma che escono alla distanza. «Noi facciamo una selezione per poi realizzare i vini delle singole vigne. Il rimanente va a realizzare il nostro Barolo Docg, con 50% delle uve da Bussia, il 30% da Mosconi e il 20% da Mariondino. Diciamo che questo è un concerto, mentre gli altri sono dei solisti».
Un momento della vendemmia
L'annata 2016, presentata durante le degustazioni online, offre grandi spunti: si tratta di un millesimo da tenere in considerazione soprattutto per il futuro. Il Barolo Docg è un vino molto complesso, dove le note dei vari vigneti devono ancora amalgamarsi al meglio: lasciamogli tempo (in realtà, a tutti i vini di Parusso è necessario lasciare tempo per esprimersi). Il Mariondino è quello probabilmente più pronto, in questo momento: qualche nota speziata va ad ampliare l'ampio bouquet fruttato. Il Mosconi è, al momento, quello che ci ha impressionato maggiormente: austero, per certi versi un po' cupo, con note di cuoio, ma anche di scorza d'arancia, di mirtillo e di mora, il floreale da viola e da rosa appassita. In bocca ha un ottimo equilibrio, con un finale lungo e piacevole, dove i tannini fanno sentire la loro presenza senza essere eccessivamente fastidiosi.
Il Bussia è sicuramente il vino da attendere: mostra i caratteri del grande vino, ma al momento, soprattutto al naso, non riesce a "uscire", è un po' introverso e chiuso. Come detto, il tempo è galantuomo: già lasciando la bottiglia aperta per qualche ora, la situazione è piacevolmente evoluta. Il pensiero è che possa essere un vino da lunghi affinamenti.
RAFFAELE FOGLIA: giornalista de la Provincia di Como, sommelier e appassionato di birra artigianale. Crede che ogni bicchiere di vino possa contenere una storia da raccontare. Fa parte della redazione vino di Identità Golose.
----------------------------------------------------------------------------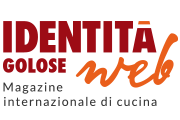 The Parusso countercurrent Barolo: unmistakable style
by Raffaele Foglia
May 2020
Marco Parusso: mine is a continuous research, with methods that someone has called desecrating.
But it's my style!
Marco Parusso, among his sister Tiziana and his niece Giulia
Upstream choices, for wines that still want to be recognizable. Marco Parusso is practically a "trademark", looking for wines, in particular Barolo, which are characterized by amplitude of aromas and colors, clear hints of fruit and tannins presence but fine and soft.
«My grandfather sold grapes - says Marco Parusso - the first to want to make wine was my dad, and in 1971 the first vintage of Barolo came out. But then still much product was sold in bulk. I, on the other hand, graduated in 1986 from the oenological school of Alba: during the years, so to speak, where the Dolcetto grape was worth more than double than Nebbiolo. 1986 was also the year of methanol, and there was also a violent hailstorm: a complicated start. "
Parusso vineyards
But not everything went wrong: «After the methanol case, the customer asked for more clarity, and for this reason having the complete chain meant, in some way, offering greater security, and the" vigneron" became the guarantor for a healthy wine».
Hence the growth of the company, which can now count on 28 hectares of vineyards, mostly between Castiglione Falletto and Monforte d'Alba, with 9 hectares in Alba acquired in 2015 to develop a new project. «I have always worked a lot on the agronomic part - underlines Marco Parusso - I believe that the vineyard is our capital. Nebbiolo is a thoroughbred grape, to be tamed. And if you can make him adapted, then he expresses himself 100% ».
From the 80s to today things have changed a lot, especially as regards the cellar, where the Parussos have managed to make important investments to update the technological systems. «From 35 vintages to today, my goal has always been clear - explains Marco Parusso - to make good and recognizable wines. And for this I have always sought the maximum balance, the minimization of possible defects, the greatest possible amplitude both for the color and for the perfumes. And for the tannins we try to arrive at a polymerization such that they maintain the antioxidant peculiarities, but that they are sweet in the mouth ".
The large Parusso family
Parusso insists a lot on the fact that wine is a food, and that for this reason it must also have a high digestibility. «Mine is a continuous research, with some machines that I built myself specifically to achieve my goals, with methods that someone has also called" irreverent ". From 2000 onwards I worked in hyperoxygenation, for example, while before I worked in reduction. At the harvest, the grapes - which must however be absolutely perfect, without even a cut - are placed in boxes of 12-15 kilos and then left to rest for one to three days, before being pressed. This allows the stalk to "recover" and, when dry, to return soft. Since 2007 we have had a further evolution: we have seen that the stalk was once again oxygenating, as was the grape seed, and the tannin polymerized, acquiring the antioxidant power. Hence the decision to switch to full-bunch pressing ».
And then the procedure becomes complex, with sudden changes in temperature: «We do a cold maceration for 4 days, then we heat in 7 hours at 35 ° C to obtain a strong extraction of the color and creating the ideal conditions for the yeasts. Finally, always in a few hours, we bring everything back to 22 ° for a fermentation at low temperatures. Furthermore, at the end of fermentation, we continue with 40-day macerations ». The wine is then brought in wood, barriques, many of which are new.
External view of the winery
Parusso's new project is called Vegliamonte, a brand that distinguishes the products of the Alba DOC denomination. It is a cut of 85% of Nebbiolo and 15% of Barbera, "on a land that is richer than that of Barolo". The wine, 2016 vintage, is very interesting: 15,5% vol. which still manage to be pleasant, with a marked drinkability dictated by an excellent flavor, with aromas of ripe fruit that intersect with some slightly floral notes. "We focus on monovarietals, but this is a project that is giving us a lot of satisfaction".
As for the Barolos, the company owns some Cru: the Mariondino are about 2 hectares on the border with Castiglione, which offers more spicy wines; Mosconi, in Monforte d'Alba, which with richer soils often offers more citrus notes; and finally the Bussia in Monforte d'Alba, with the Rocche vineyard, with a south-south / east exposure, and the Munie vineyard, exposed to the south / west, which gives more balsamic notes and offers wines that are initially more closed but which they go out into the distance. «We make a selection and then make the wines of the individual vineyards. The remainder goes to make our Barolo Docg, with 50% of the grapes from Bussia, 30% from Mosconi and 20% from Mariondino. Let's say this is a concert, while the others are soloists ».
Harvest times
The 2016 vintage, presented during online tastings, offers great ideas: it is a vintage to be taken into consideration especially for the future. Barolo Docg is a very complex wine, where the notes of the various vineyards have yet to mix in the best way: leave them time (in reality, all Parusso wines need to be given time to express themselves). The Mariondino is probably the most ready one, at this moment: a few spicy notes to expand the large fruity bouquet. Mosconi is, at the moment, the one that impressed us the most: austere, in some ways a little gloomy, with notes of leather, but also of orange peel, blueberry and blackberry, the violet and pink floral withered. In the mouth it has an excellent balance, with a long and pleasant finish, where the tannins make their presence felt without being excessively annoying.
Bussia is definitely the wine to wait for: it shows the characteristics of the great wine, but at the moment, especially on the nose, it cannot "go out", it is a little introverted and closed. As said, time is gentleman: already leaving the bottle open for a few hours, the situation has pleasantly evolved. The thought is that it can be a wine with long refinements.
RAFFAELE FOGLIA: journalist from the Province of Como, sommelier and lover of craft beer. He believes that every glass of wine can contain a story to tell. It is part of the Identità Golose wine editorial staff.